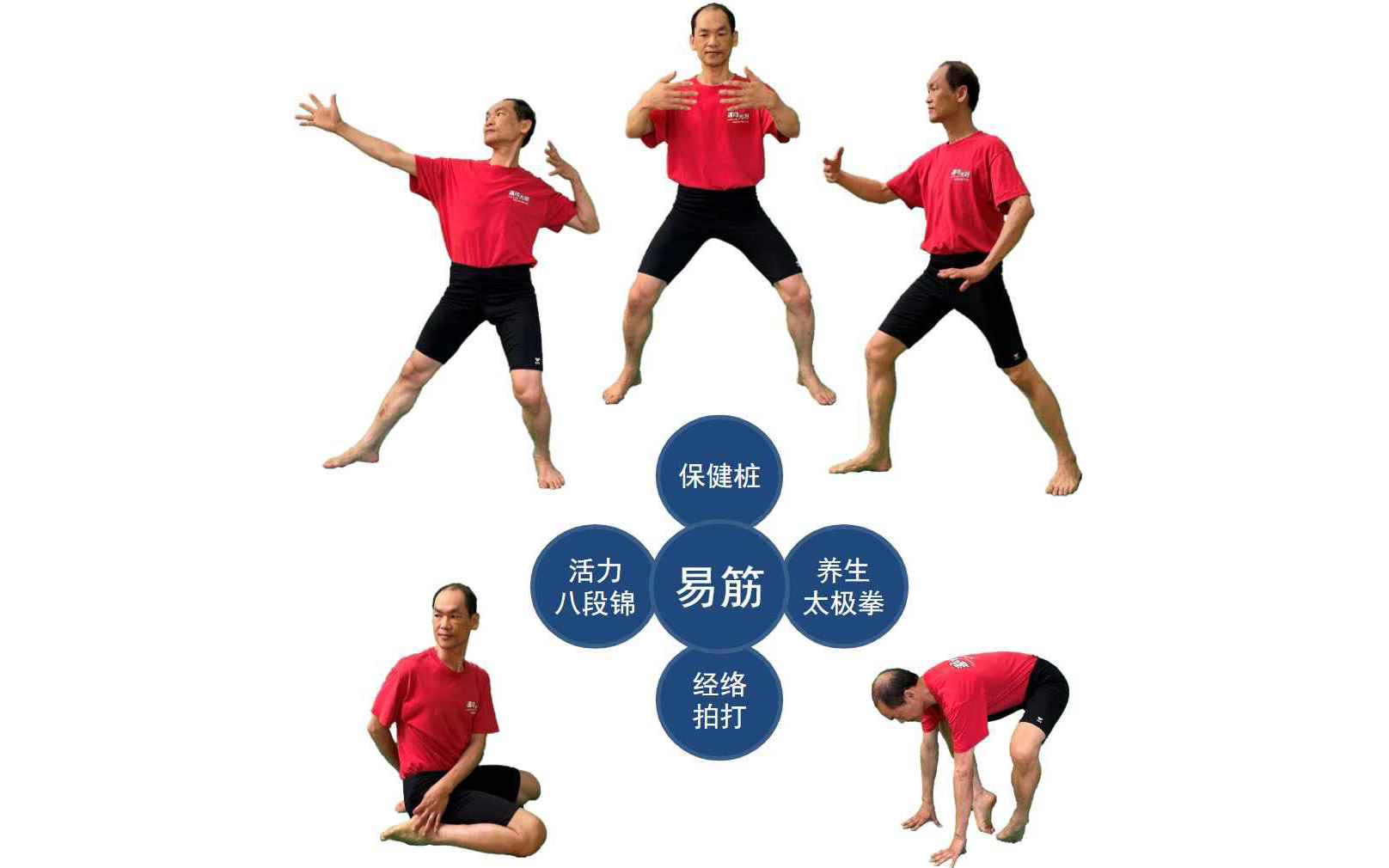 Yijin Comprehensive Wellness Exercise 
Class highlight:Yijin comprehensive wellness exercise includes five types of exercises, Zhuanggong, Vitality Baduanjin, Yijin Routine, Simplified Tai Chi, and Meridian slapping. The online classes include the first four types. Due to the limitation of the venue, Tai Chi is replaced by Tai Chi soft exercise, and Meridian slapping is done at home.
Class schedule:10 minutes Zhuanggong, 10 minutes of Tai Chi soft exercise, 15 minutes of vitality Baduanjin, 15 minutes of rest (wellness information), 10 minutes of Yijin 3×3, 45 minutes of Yijin routine, 5 minutes of closing exercise, a total of 1 hour 50 minutes. It is best to participate in the whole session, or you can only participate in the first half or the second half.
Saturday 6:00-7:50 PM (EST) , 3:00-4:50 PM (PST)